Insulating the lower dash...
If you have my doors and want to quiet the whine of your car, or if you want to keep the drafts out, follow the outline below:
Materials needed: 2 square feet of black or gray marine grade vinyl, 1 roll of 1" by 16" fiberglass insulation and 1 can of the highest strength (multi-purpose) spray adhesive you can find. Cost ~ $20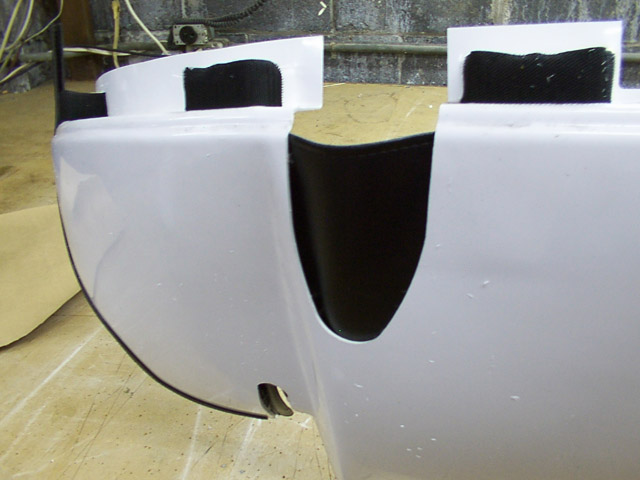 One big problem I had last winter was with cold air coming in through the dash. The main area was around the steering column. To solve this problem, I first made a steering column collar out of marine grade vinyl and glued it to the lower dash. I used a scrap about 1 foot square and sewn the top edge down, but you can just fold the edge over several inches and glue it down. This makes one nice finished edge for the top. Glue in place with the spray adhesive allowing a 3/4" looseness as shown above.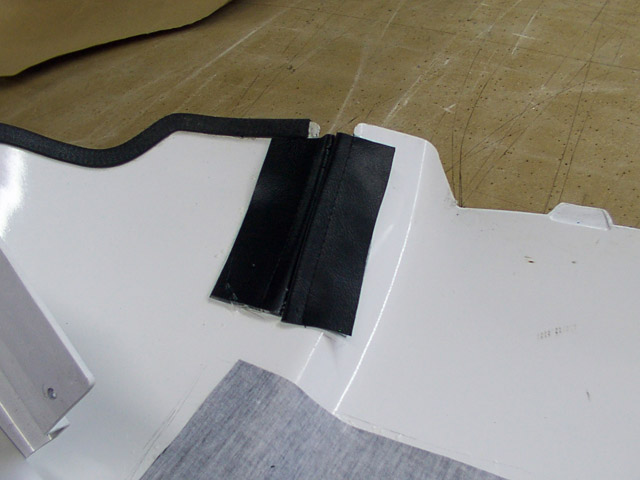 Next I made a brake boot to seal around the brake pedal. This was made out of the same marine grade vinyl and glued into place. Sew or glue two 12 inch by 6 inch folded in half lengthwise. Trim and glue to the lower dash as shown.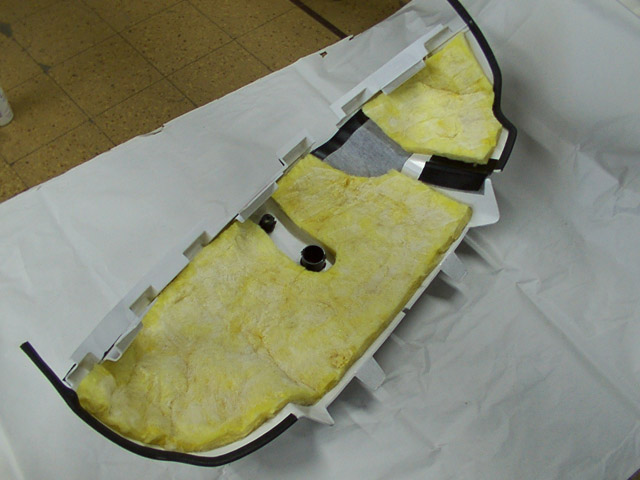 After the collar and boot dried in position, I unrolled the 1" by 16" insulation over the lower dash and trimmed neatly around the perimeter. After properly trimmed, I glued it to the lower dash. On the exposed side of the insulation, I coated the insulation with glue so it would harden in place. If you have an accessory plug such as I, please allow extra room for heat and safety.
Above shows how everything fits in place.