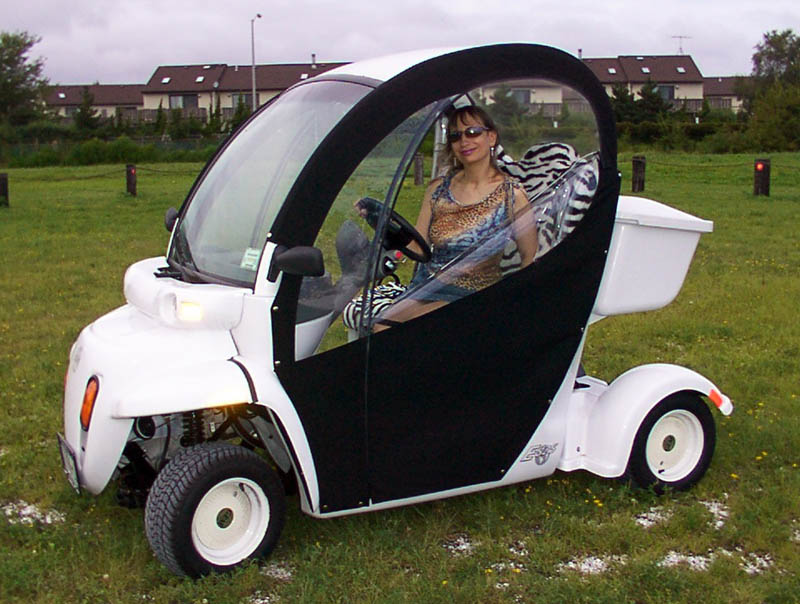 Design:
Designer, Scott Southard created these GEM car doors for style and function. One section is the corner panel and acts as a wind breaker. The other sections are the removable doors themselves. Not only do the curved lines look great, but they also follow the natural arc of the arm when opening and closing the doors.
Superior design means you do not need to snap or unsnap the canvas to enter or exit the vehicle. This design is uses a non-locking zipper in a curved formation for convenience. This specially designed zipper allows the window portion to conveniently open when the doors are closed. The Convertible Framed Canvas Door design is even easier to operate as the doors open in a conventional way.
BEST OF ALL is how easy they are to install. The key is a carefully tailored pattern which is molded to the car frame and uses a unique attachment method. A drill and screwdriver is required only for the installation of a few snaps. When the doors are removed, there is little evidence of any alterations to the car.
2006 GEM car owners can take advantage of our factory-installed soft and Convertible Framed Soft doors. With extensive testing at the Daimler-Chrysler Automotive Proving Ground, we pride ourselves with door options that will last.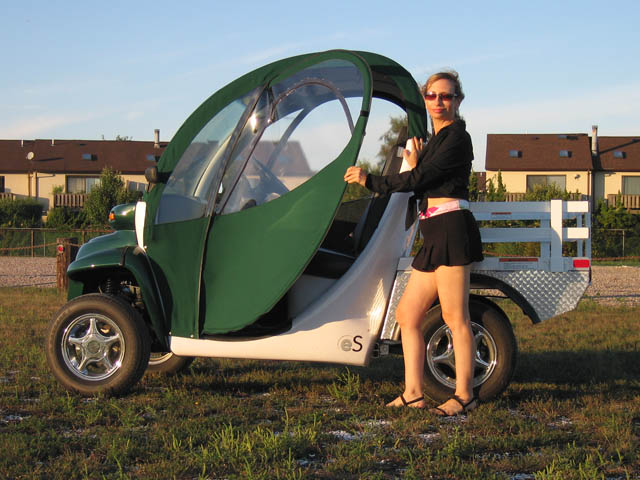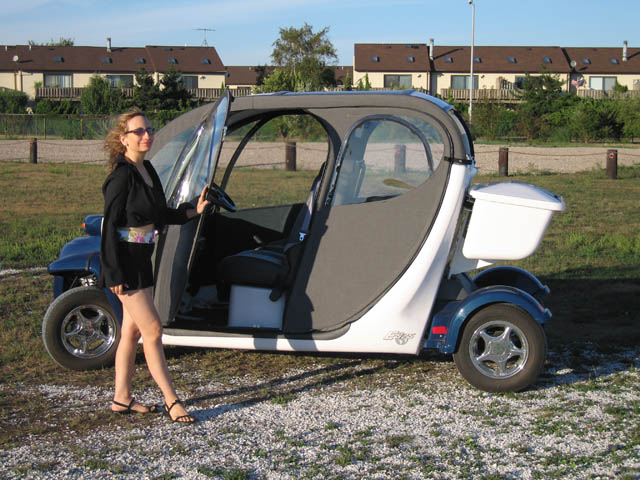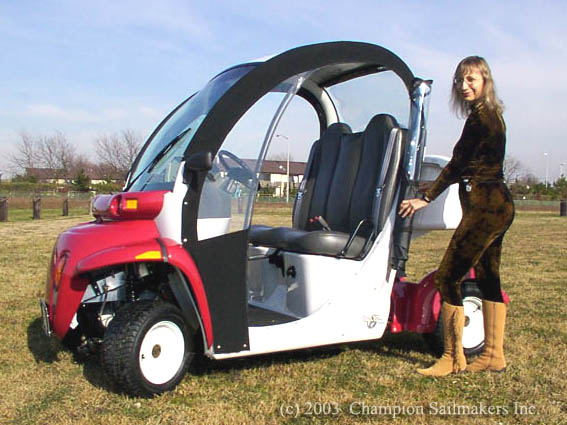 Construction:
Our GEM car soft doors are made from SeaMark® vinyl coated Sunbrella® marine fabric. The outside has a rich canvas look with the vinyl coating on the inside. Our convertible framed soft doors are made from pure Sunbrella® marine fabric. The clear vinyl windows are a hand-picked batch of .030 Extruded that is primarily used on higher-end marine applications. Zippers are special ordered and American-made.
The doors are hand cut by an expert cutter with over 30 years experience and sewn by talented seamstresses using heavy-duty 128 weight Dacron thread. It's the people who care that are part of the Champion Team.
Updates:
Sorry for any inconvenience but our phone system was damaged during the Thursday night tornado that hit Long Island. Phone service is now repaired.
2.....ccccccccccccccccccccccccccccccccccccccccccccccccccccccccccccccccccccccccccccc
Contact Information:
Business hours are from 9:00 am to 4:30 pm Eastern on Tuesday thru Saturday

We are closed Sunday and Monday

Telephone

516-378-1818

FAX

516-379-0005

Postal address

195 Hudson Ave, Freeport NY 11520

Electronic mail

General Information: info@gemcardoors.com
Sales Information: sales@gemcardoors.com
Support: support@gemcardoors.com