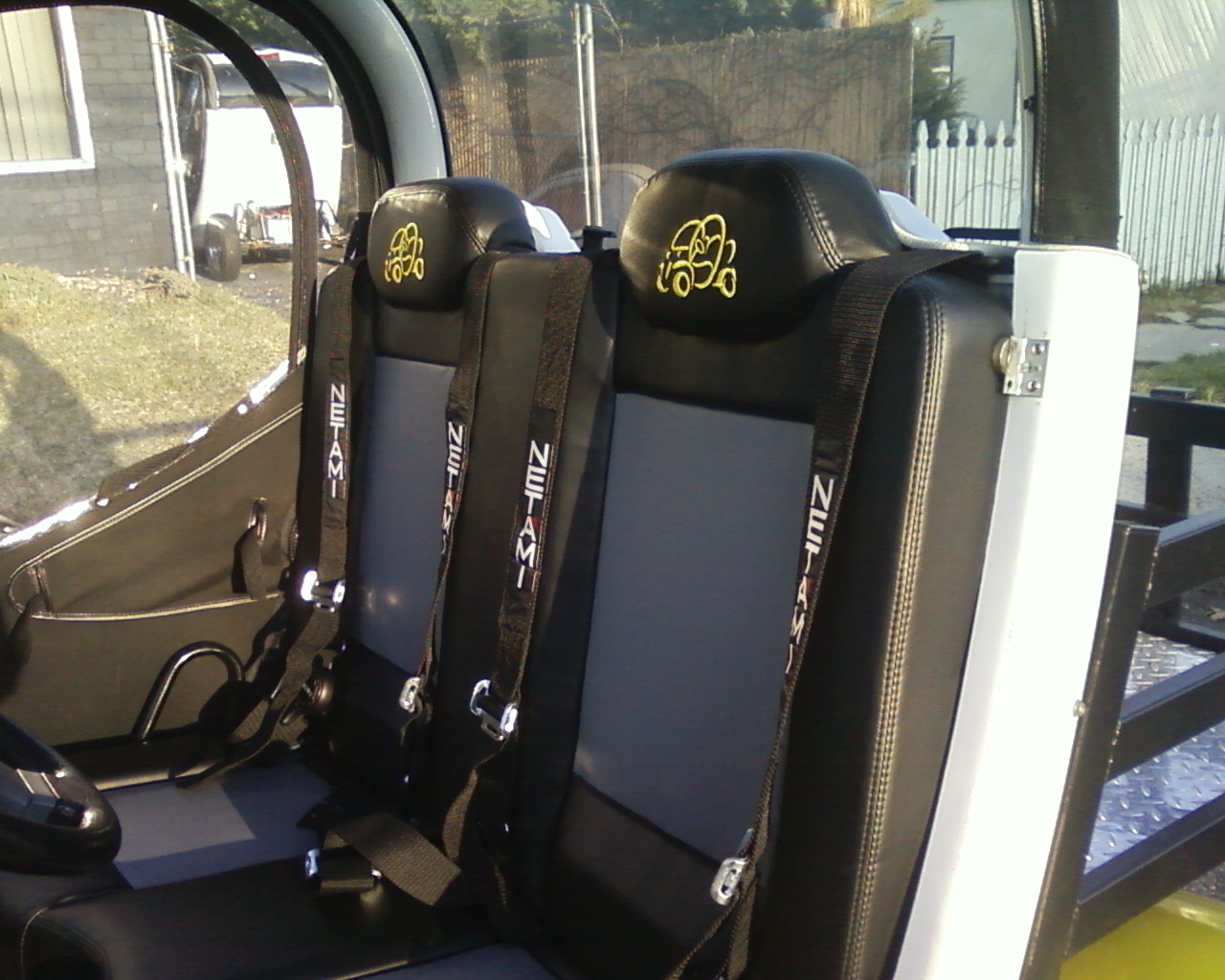 Above are the heated bucket racing seats shortly after installation of the 4-point seatbelt harness. This harness is by Netami, a leading name in serious racing seats and features a cam latch. The harness was seriously modified to work with the GEM car by integrating parts from GEM's original seatbelt hardware. Read more about the installation here....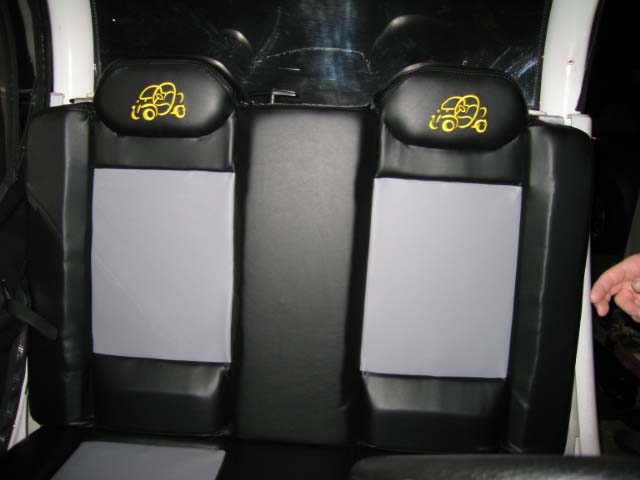 Above shows (before the harness was installed) how far back the backrest was cut into the hollow portion of the back of the car. This improves the seating position by reclining the driver by 1 1/2 inches. This should help my viewing angle for my DVD player :) BTW... The GEM logo is centered on the headrest however the wide-angle lens makes it look off.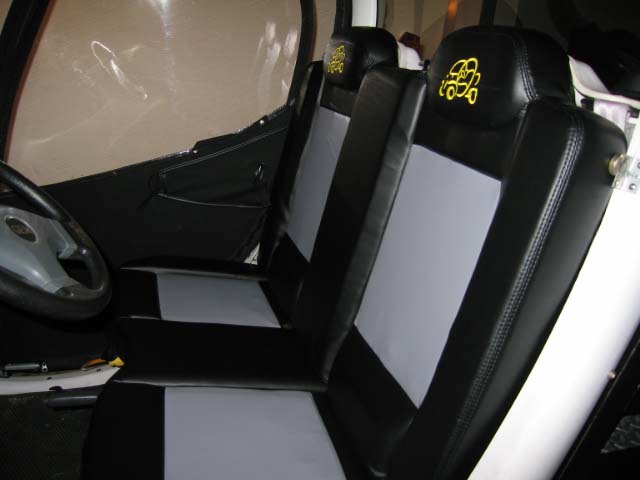 The yellow emblem was embroidered with heavy-duty polyester thread that will hold the color better than standard thread. The gray portion of the seats have a carbon fiber heating element underneath that draw 4.7 amps on the high setting.
Seat bottom under construction. We have not finished construction of the E-brake boot as of yet.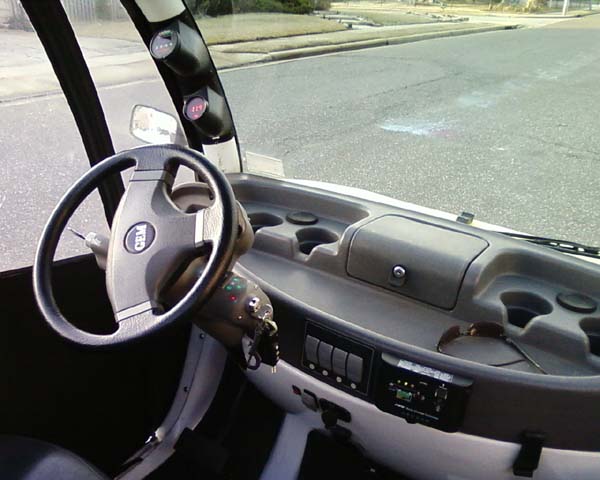 I've added more gauges to the A-pillar (upper left) and a new 3-stage charge controller for the solar charged AUX battery (lower right). Three more switches still need to be added in the lower dash.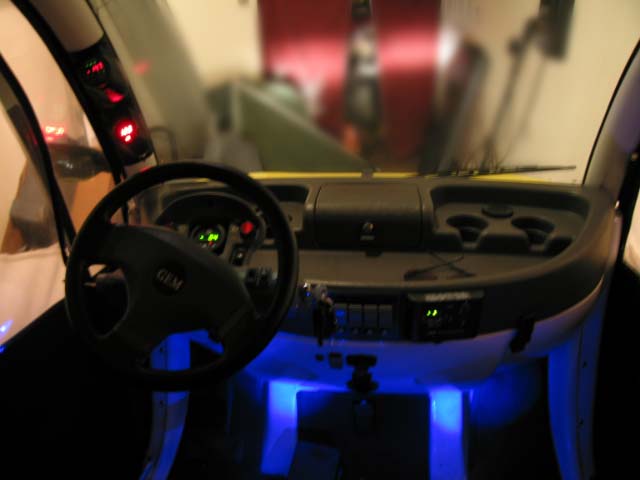 Above show the blue LED glow I added when the headlights go on. Too many times I drove off without putting on the headlights. Now I can easily tell. They really light up the interior of the car and look great in the summer when I have the doors off and have the ground effects lighting on.