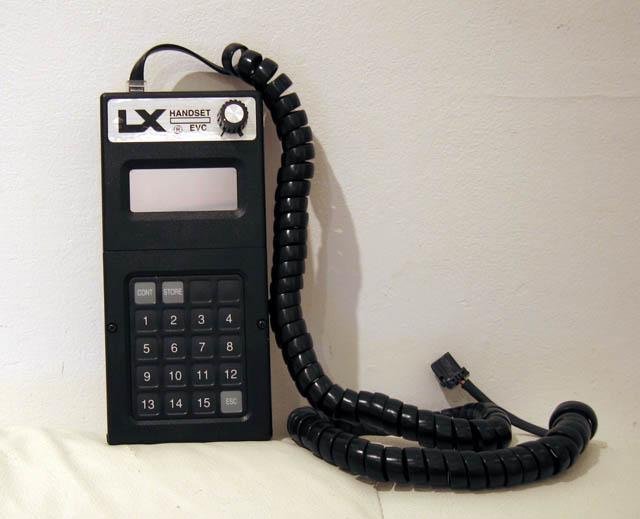 This very easy to use handheld re-programmer was acquired from Marlon (a very reputable and recommended GEM car specialist). This re-programmer allowed me to recalibrate my speedometer to compensate for the larger tires. It also allowed me to tweak the controller settings to get the most efficiency from my car. Not only was top speed increased but also range was calculated so it wouldn't suffer. The top speed of my personal car is governed at 42 MPH with average cruising speed of 37 MPH. This tweaking is important. For example, my 'twin' GEM was re-programmed with the same settings as my personal GEM and speed only increased by 1 MPH. For that reason, I recommend that a GEM enthusiast own their own re-programmer.
Marlon is highly recommended and can be contacted directly at wmgrd@cox.net He also has many other useful items for the GEM car.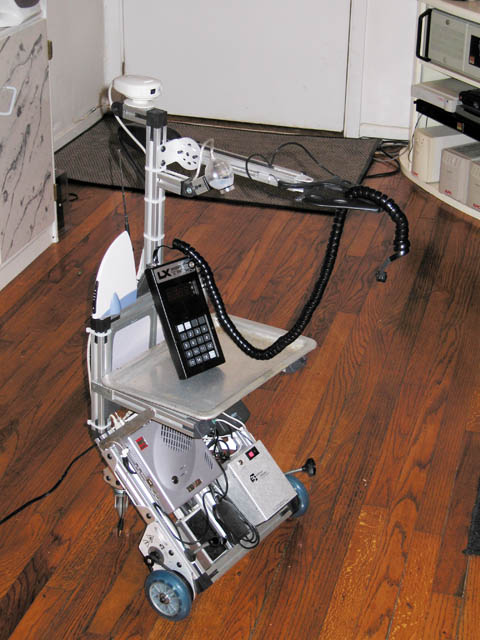 I don't take him outside much but I did have my robot, "Little Bit" hold the handheld while I worked on MY GEM car. I had him hold the cable for this picture inside my living room for the photo. He has amazing recognition robotic software supplied form Evolution Robotics.