Installing the Link-10 (E-Meter)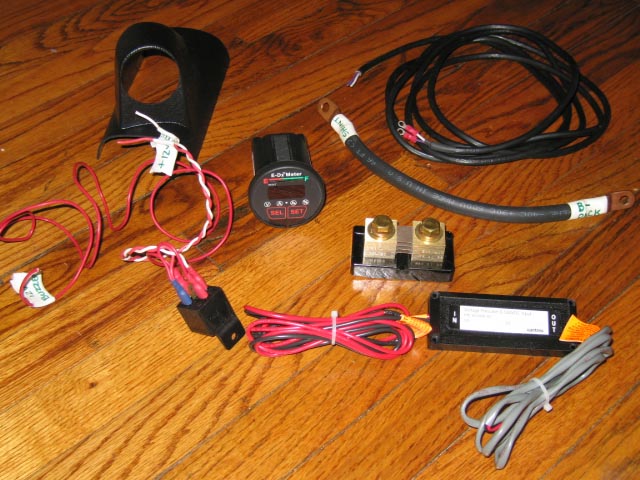 We have all the parts laid out before installation began. From left to right we have the universal A-pillar gauge mount, relay for the under-voltage alarm, the E-Meter, Wiring harness, battery cable, shunt and the 100 volt prescaler. A 12 volt to 12 volt DC-to-DC converter was also added for isolation.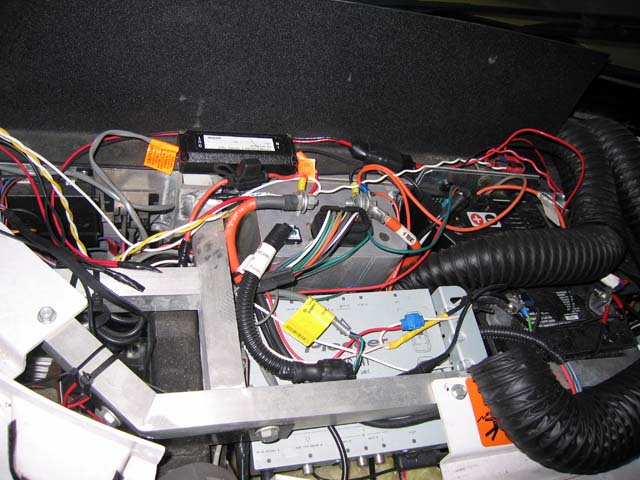 Due to the lack of space within the dash of my GEM car, we decided to lay the components of the E-Meter along a crevice in the dash along the 'firewall'. From left-to-right we see the prescaler, dc-to-dc converter, and the relay for the under-voltage alarm. This picture was of course taken before we tied off all the wires.
It was decided (especially due to the tight working conditions of the dash), that the prescaler leads should be taken directly from the controller. The positive is on the left and the negative on the right. This really simplified the wiring. Of course, the positive side was fused with 3 amps.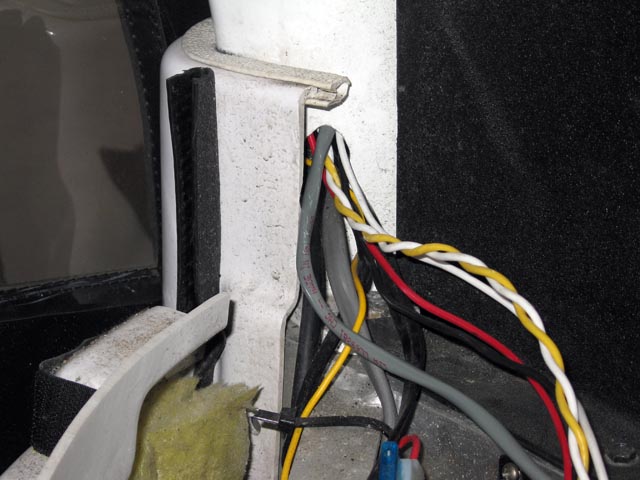 We squeezed the last wire possible through the door frame on the driver's side. The passenger side is also full of wires for the solar panels and for the GPS antenna.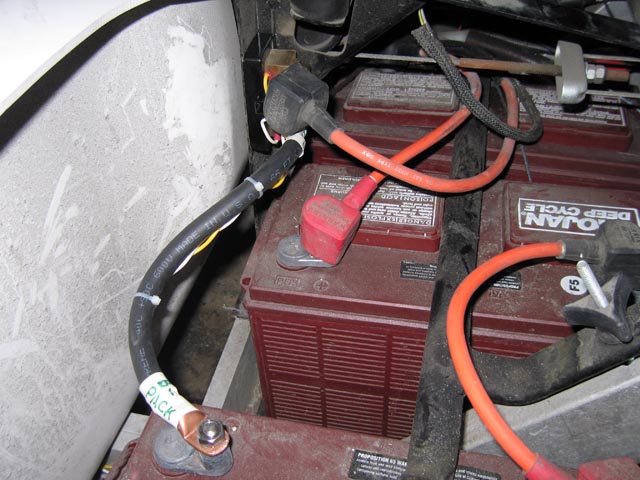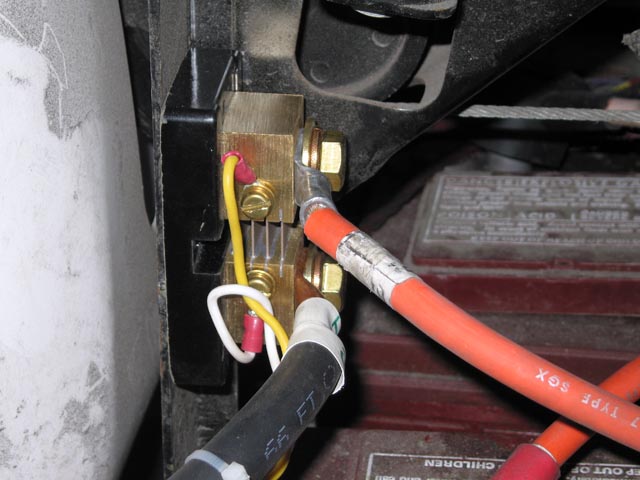 The above picture shows the shunt which separates the pack from the controller and charger. This is the hardware which allows the E-Meter to monitor all power to and from the battery pack.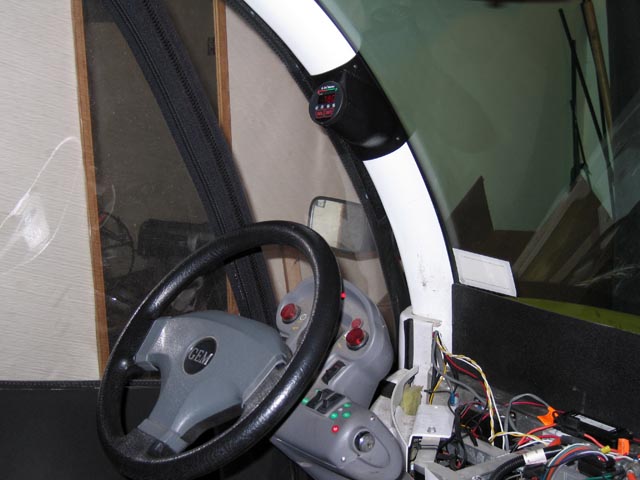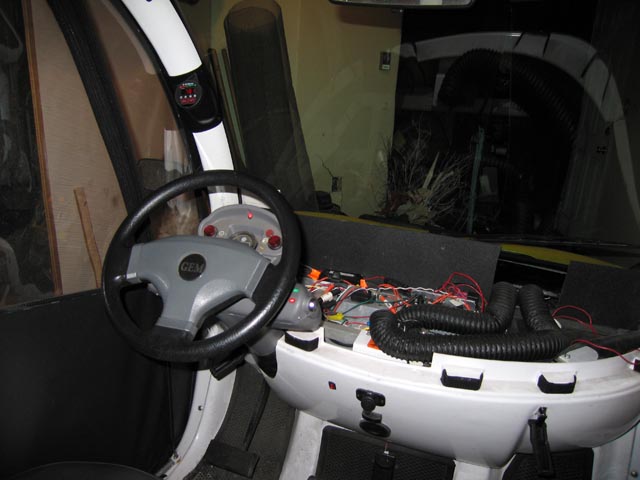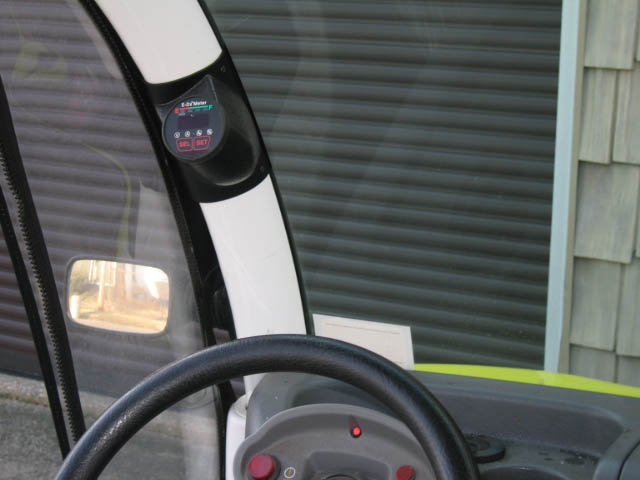 The above pictures show the placement of the E-Meter. As you can see, the display is within easy glance from watching the road. Please note that the last picture was taken before the unit was activated which explains why the display is blank.
Please note that the under voltage alarm is not connected at this time as I'm not sure if the alarm will be triggered when the master disconnect switch is shut off. Testing will be performed this week.
Information (updated 3-4-06):
Full Acceleration: 115 amps.
CEF not calculated yet.